La Terrrazza
From Krass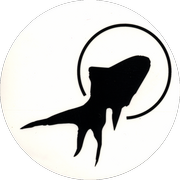 La Terrrazza
www
http://www.laterrrazza.com/
Address
Poble Español
Avda Marques de Comillas s/n
- Venta de entradas en la taquilla del Poble Exterior
- Entrada por la puerta principal del recinto
google map
La Terrrazza has been around for 10 years now. It is a club with an open-air dancefloor on the mountain of Montjuic. The location is the Poble Español, which is an open-air museum build for the International Exhibition 1929.
La Terrrazza didn't open during the summer and Sonar 2005, because of problems with the borough. It will open on the 26.5.2006.
There is also a monthly La Terrrazza residency at Queen Club Paris.
Entrance is 18€
[edit]
Guest DJs
Sven Vaeth (usually fridays on the Sonar weekend), Funk D'Void, Layo & Buschwacka!, Craig Richards, Josh Wink, Stacey Pullen, Steve Bug, Silicon Soul
[edit]
Gallery